Easter 2021: how to cook hard-boiled eggs to dye for Easter Sunday? Quick Tips for Making the Cutest Egg-Cellent Resurrection Sunday Crafts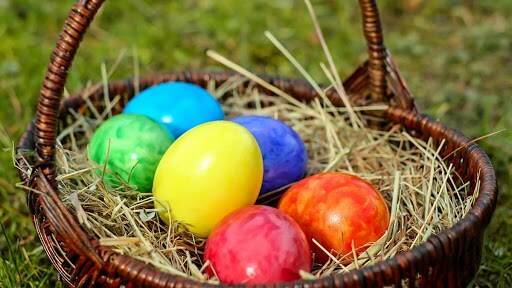 Happy Easter Sunday 2021! Finally Resurrection Sunday has arrived and what would Easter be without a few Easter Sunday eggs? Well, not fun, you might say. However, it has never been easy for people to get hard-boiled eggs, not just on Easter but even on a regular basis. However, we will take this opportunity to help you with that! Even though this year's celebration is much more different than previous years, the joy continues to prevail. Easter 2021 is April 4. One of the most exciting traditions during the holidays is decorating Easter eggs. But before that, you have to make sure that the eggs are hard-boiled. So how do you cook hard-boiled eggs to dye for Easter? If you're wondering about quick ways and need some tips to make the cutest crafts, you've reached the right place. Make your Easter party egg-cellent with these essential tips. For the best Easter eggs ever, that includes the ever-important tip – how to quickly and easily boil eggs for Easter crafts.
How to boil hard-boiled eggs to dye for Easter 2021?
The first important thing to note is to refrigerate the eggs before and after boiling. This is especially important if you are boiling two batches of eggs, one for dyeing and the second for eating.

To boil the eggs, you will need a saucepan, water and eggs. Bring to a boil over medium heat, then remove the pan from the heat. Let the eggs sit for at least 10-15 minutes before plunging them into cold water to stop the cooking process.

Make sure your eggs are hard-boiled and cooled before you start Easter Death.

How long can hard-boiled eggs be stored? According to the United States Food and Drug Administration, we can use eggs for up to a week, as long as they have been refrigerated.
How to decorate Easter eggs?
You can buy the Easter eggs dye or prepare at home. To DIY Easter egg dye, mix one teaspoon of vinegar with 1/4 teaspoon of food coloring. Pour the dye into 3/4 cup of water. It's a good idea to use a different cup for each coloring and make sure there's enough water in the cup to cover a whole egg.

Use tongs, a spoon, or your hands to gently place the eggs into the dye. The longer you leave the egg in the dye, the darker the color becomes. Let the eggs dry completely.

If you want to add more colors, place the dried eggs in another color and repeat the process.

Once the eggs are dyed, you can continue to decorate them. There are lots of fun and easy ideas for decorating Easter eggs at home.
Watch Video: Easter Egg Decorating Ideas
Egg dyeing is the perfect activity for toddlers, children and adults during the Easter holiday. Place the eggs in your Easter baskets, incorporate them into your holiday centerpiece, or scatter them throughout your home for your family. egg hunt. Happy Easter!
(The above story first appeared on LatestLY on April 03, 2021 at 5:47 PM IST. For more news and updates on Politics, World, Sports, Entertainment and Lifestyle , log in to our website latestly.com).