Aldi's letterbox Easter eggs make the perfect spring gifts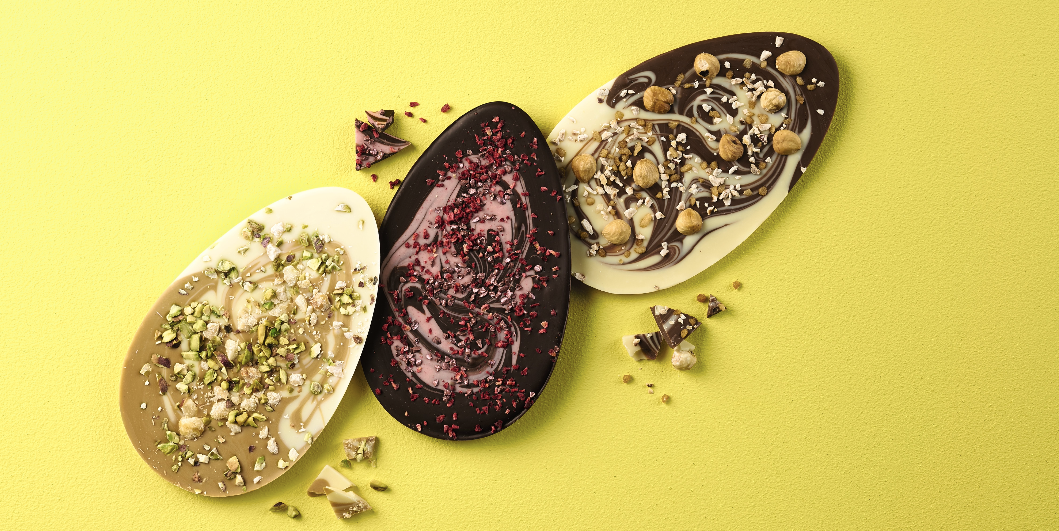 Easter is just over two weeks away and we can't help but want to harvest as much chocolate as possible in all possible forms.
Whether it's in the form of Krispy Kreme donuts, mini egg cheesecake from Morrisons or giant cream egg from Cadbury, we're on a mission to make this Easter one to remember! And at first glance, Aldi is too…
Available just in time for the Easter holiday, Aldi has launched the Letterbox Easter Eggs. Basically, egg-shaped chocolate slabs finished with all sorts of delicious toppings, they'll set you back just £3.99 a piece.
Available in three flavors, White & Blond Chocolate, Dark Raspberry Chocolate, and Milk & White Chocolate, each features a whole new style of thick Belgian chocolate and promises absolute "decadence".
Love an alternative Easter egg as much as we do? Say hello to Aldi's Ice Cream Easter Eggs. Not only have the team behind Aldi's Easter range kicked it up a notch in terms of variety, they've combined two of our favorite things – chocolate eggs and ice cream – to create two crunchy Easter treats. .
This content is imported from Instagram. You may be able to find the same content in another format, or you may be able to find more information, on their website.
Including a blond chocolate and wafer cone, a chocolate or strawberry "ball" (depending on the flavor floating on your boat), a sprinkle of cookie crumbs, mini chocolate eggs and popping candies, it's a crazy easter egg.
Available online and in stores now, Aldi's Ice Cream Easter Eggs will set you back just £6.99 each.
This content is created and maintained by a third party, and uploaded to this page to help users provide their email addresses. You may be able to find more information about this and similar content on piano.io