Is the Easter Bunny Coming?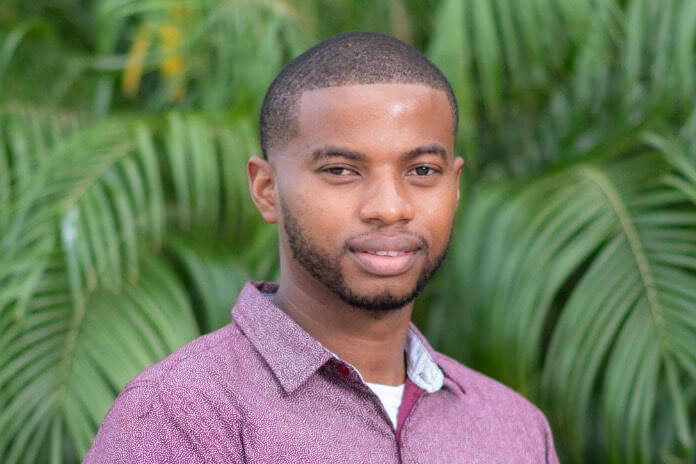 Easter in Belize is without a doubt a special, serene and wonderful time of the year. From people time, to the excitement of a family leisure trip over the weekend, Easter in Belize is certainly a time many have been looking forward to. But this Easter is a little different. The pace is generally slow, the mood is one of melancholy and despair, and this is accompanied by a hazy feeling in the air; even the weather is not good! So, given all of this, one has to ask the question: is the Easter Bunny coming this year?
Well, by all indications and appearances, it doesn't look like the Easter Bunny is coming this year at all! Since mid-March, we've been waiting for the Easter Bunny to show up, but no one has even seen him since! Spring certainly arrived a few weeks ago, but the Easter Bunny has not come out of its hole! Despite the fact that the season is fast approaching, no one has seen the Easter Bunny, and one can only guess that he must have caught COVID and that he is in quarantine!
Needless to say, with the absence of the Easter Bunny, this Easter will be another season of terror and anguish for many! There is no point in telling all the horrific facts of the case because the statistics are glaring. But in the midst of the trials and tribulations we face, we would at least have hoped to see the Easter Bunny this year; even if he came empty-handed! But I'm telling you, the bunny even refused to show his face!
During my quarantine, I was made to understand that the rabbit is busy at work, however! He calculates the numbers and pays close attention to the statistics all around. He is fully aware of everything that is going on and tries to chart a course for us when the time comes for him to come out and show his face again! But I have heard that when it comes out (sometime after Easter) it will not lay eggs everywhere and deliver baskets to those who are eagerly waiting.
To put it nicely and simply, it will be Easter without a basket! Don't sit and wait for the Easter Bunny because he doesn't come out of his hole! There will be no colored eggs that spark joy and joy, nestled among fluffy confetti to make our lives a little happier. There will be no delicious chocolates to melt between your fingers while you bite into the midst of daring smiles. This Easter will be subtle, dark and reflective.
This Easter we are called to the task. We are called to reflect on the true and subtle meaning of the season. The ultimate sacrifice that God made when He sent His only begotten Son (Jesus) to pay the ultimate price by giving His own life for all of our salvation! Who would have thought that from the dark embers of such a grave story, this triumph and glory could be given to all of us as an assurance of forgiveness, only a few days later?
This Easter, if nothing else, we are called to self-denial and alms! We are charged with the fiduciary responsibility of denying ourselves haughty and worldly pleasures in an effort to reach out to those most in need. We are given the salient mandate to give to the poor and needy in an inalienable quest to help bridge the wide and yawning divide between the haves and those in need.
This Easter, even in the absence of the Easter Bunny, we can be this light of love and gift to one another. We can give the baskets to those who need them. We can sprinkle Easter eggs with joy and blessings on those we meet. See, we are called to deny ourselves, as Jesus did for us, so that others can live happier and more abundantly available to us. Whether the Easter Bunny comes or not, we are charged today, right now, in this providential season, to come out of our holes and reach out and spread joy to those in need. Whether or not the Easter Bunny makes the important sacrifices, so that we can and will all live better in time, we are called to sacrifice ourselves to help our brothers and sisters in need, just as Christ did for us. ; whether the Easter bunny comes or not!
Raging thoughts of a liberal pragmatist.